First Concert in Homestead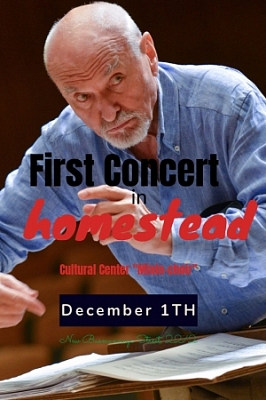 1 December 2017
"Minin choir's centre" | New Basmannaya, 22/2, page 1
Солисты:
1st December Moscow's chamber choir at the first time will be performing on a new stage of homestead on New Basmannaya Street. This building opened after reconstruction in 2016 and was called "Minin choir's centre". In this evening will be reveal some classical works of russian,european and american composers (Mozart, Schubert, Sviridov, Taneev, Gershwin, etc.) Soloists will be performing the parts from "Porgy&Bess" by George Gershwin.

Full playlist:
Russian folk song - "Oh, you're wide steppe"
G. Sviridov fragments from the concert for the choir ("Pushkin Wreath", "Mary", "Strekotunya-Beloboka")
Ukrainian folk song - "Oh, ti mikyatsyu"
M. Panzeri - "Four cockroaches and a cricket"
Tortilla's song - (music - Alexey Rybnikov, lyrics - Yuri Entin)
Sergei Taneyev - romance "The Worm"
W.A. Mozart - "Caution"
Franz Schubert - "Ave Maria"
Eric Eshenvalds - "The Stars"
fragments from G. Gershwin's opera "Porgy and Bess" ("Sporting's Life song", "Summertime")
A. Ramirez - "Creole Mass" for tenor, choir and instrumental ensemble (fragments)