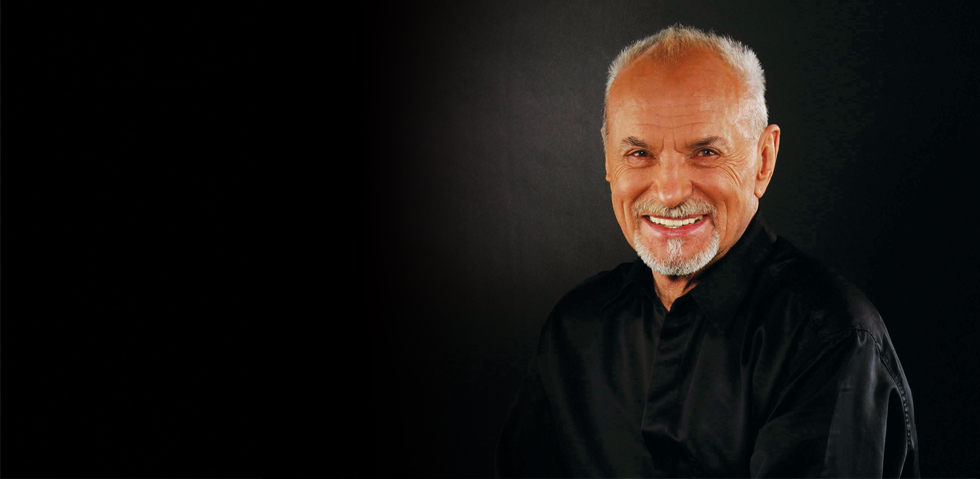 FACEBOOK
ВКОНТАКТЕ
" height="479" width="980" />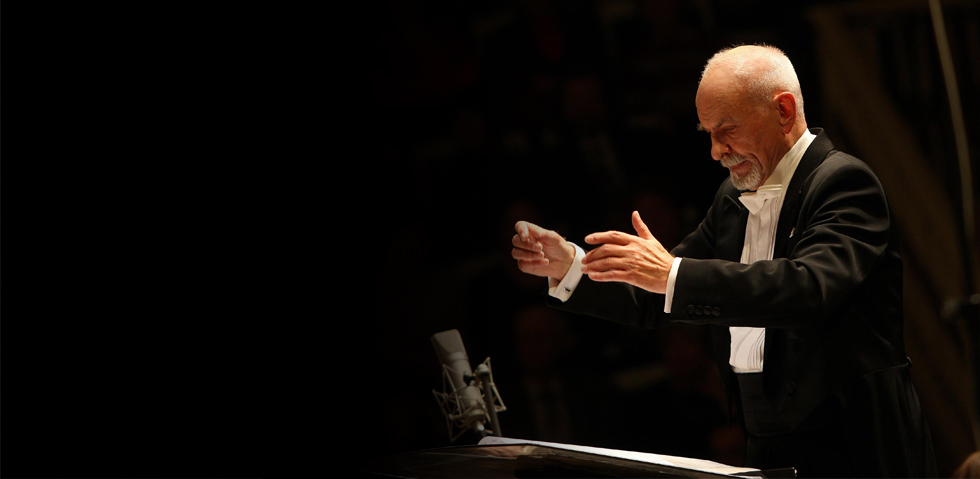 Artistic Director
and Chief Conductor -
VLADIMIR MININ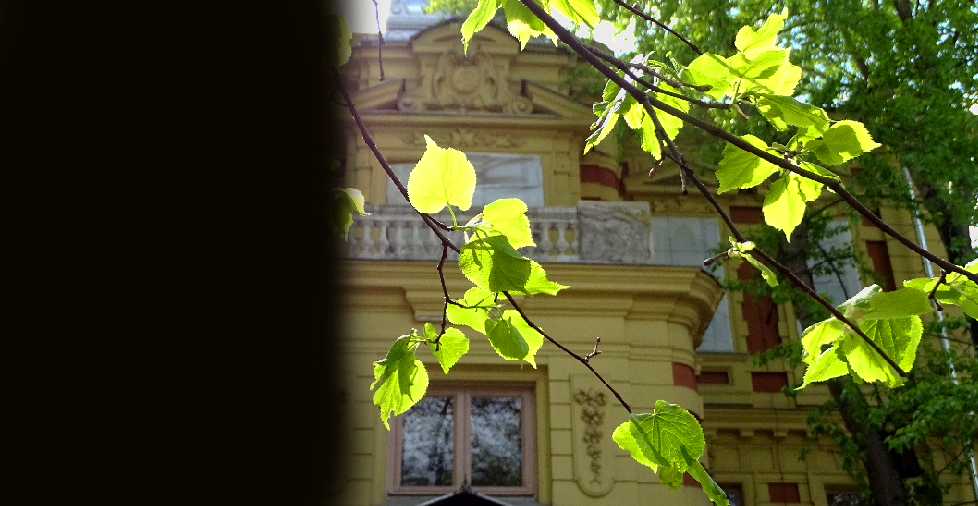 НОВЫЙ ДОМ

ХОРА МИНИНА

г. Москва,


ул. Новая Басманная,

д. 22/2, стр. 1

" height="506" width="978" />

The new home of

MININ's CHOIR

Moscow, Novaya Basmannaya street, 22/2, bld. 1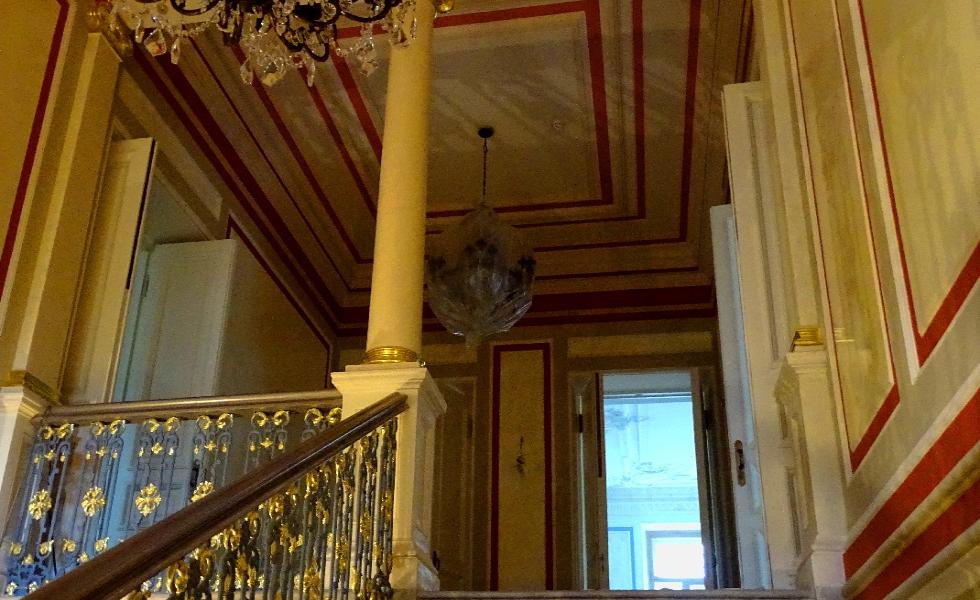 The house-mansion was built in 1895, commissioned by the well-known industrialist and entrepreneur I. K. Provet
YOUTUBE
" height="946" width="1838" />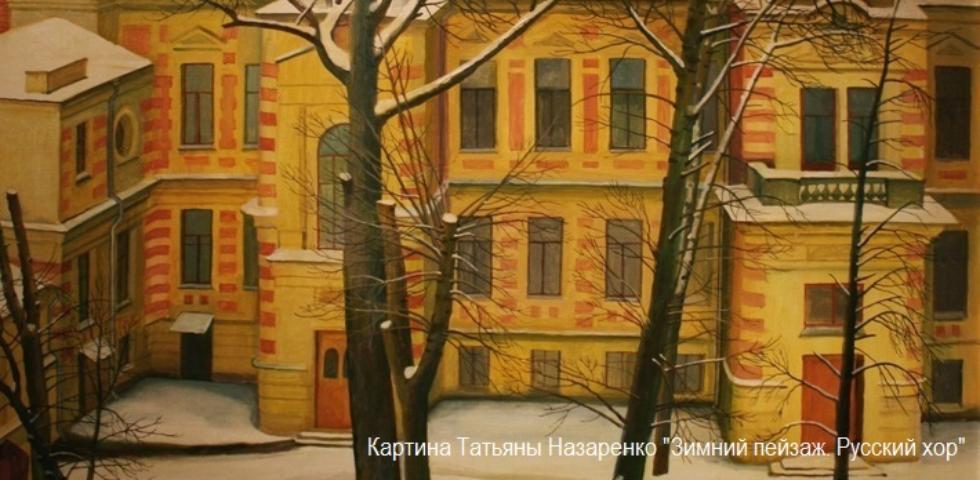 In September Minin's Choir will host a truly long-awaited event - moving to his own building - a mansion on New Basmannaya Street.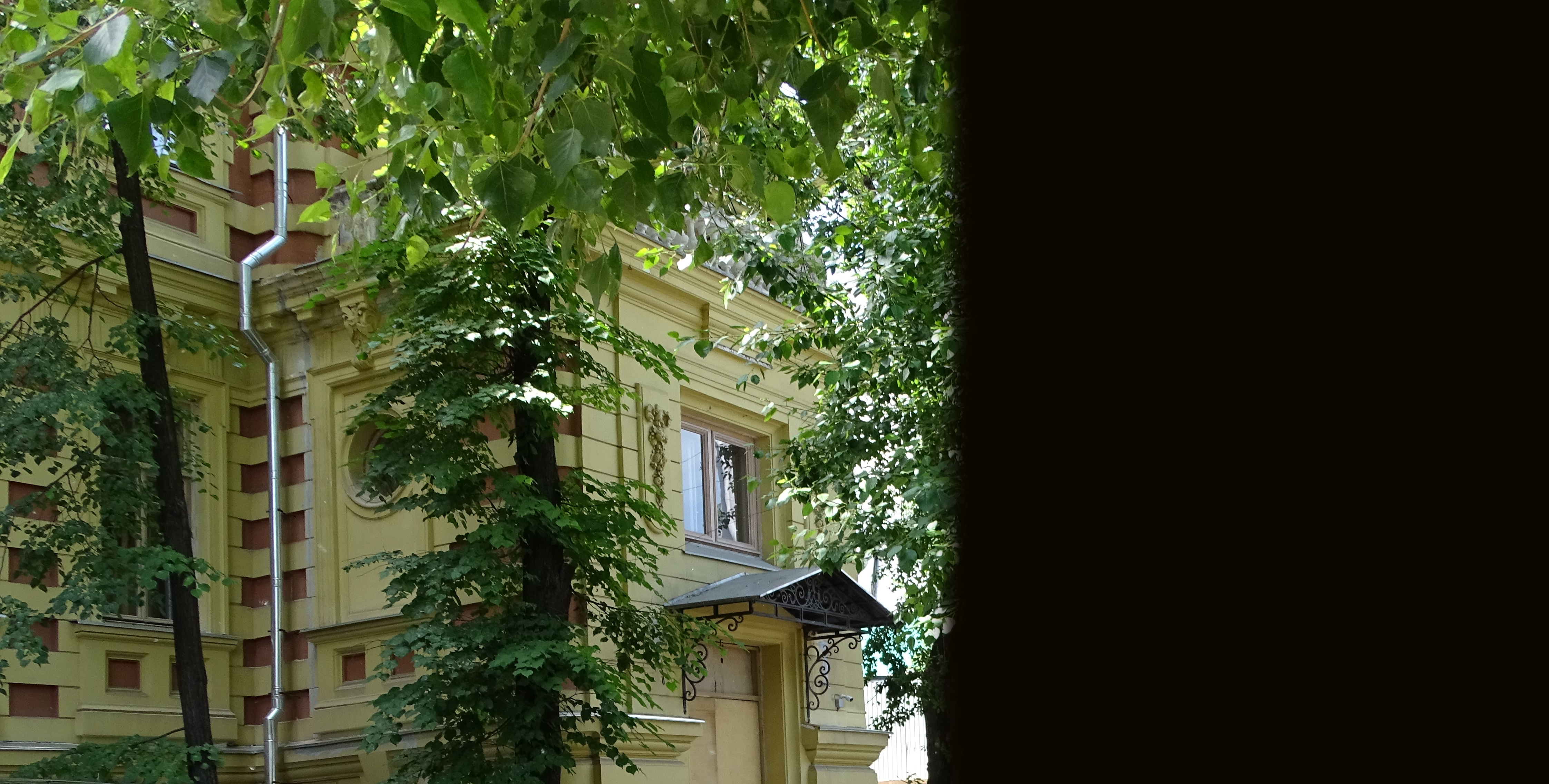 For 45 years we have
never had a home,
so we are particularly
happy that this beautiful
monument of architecture
has become ours.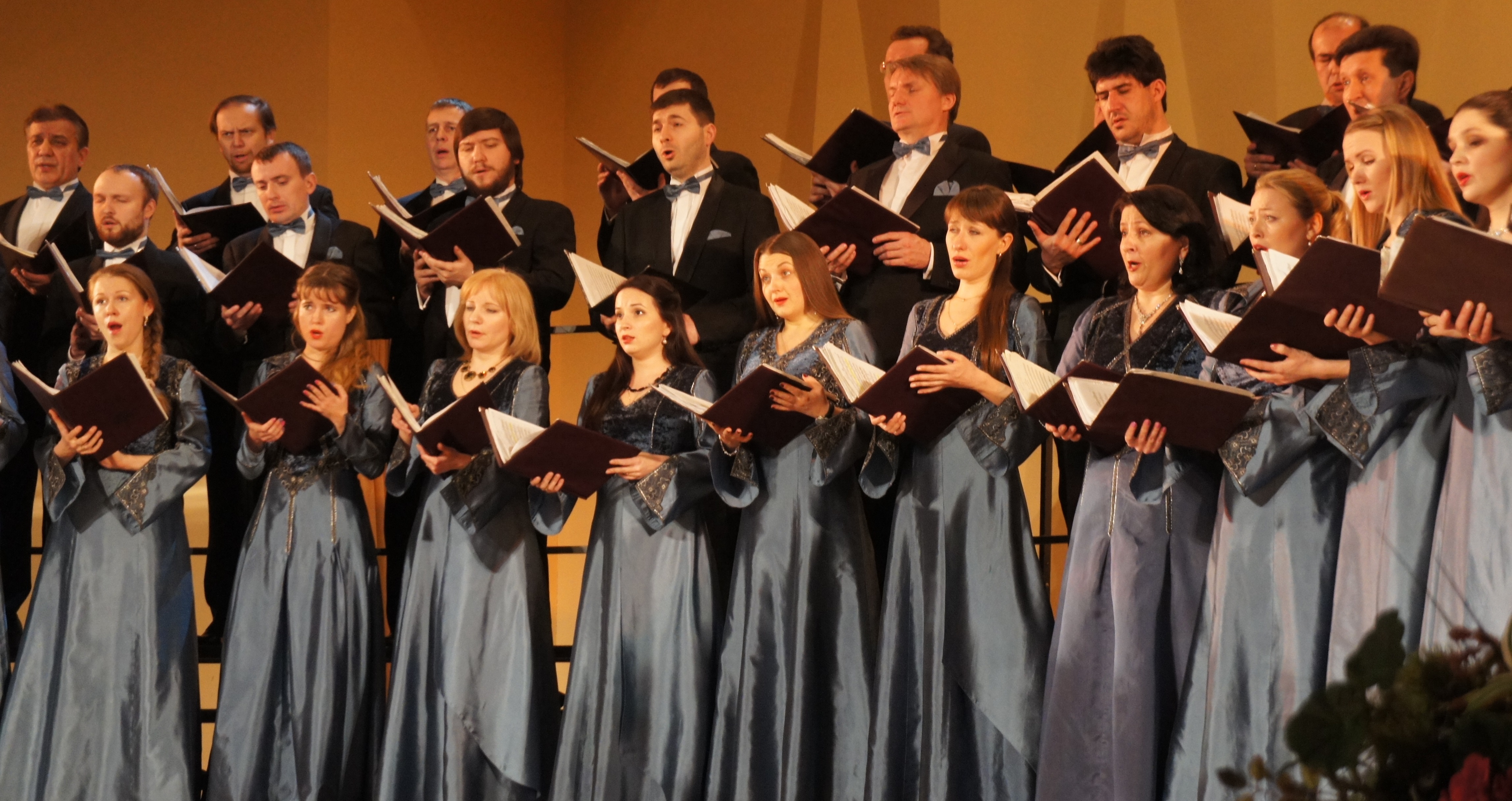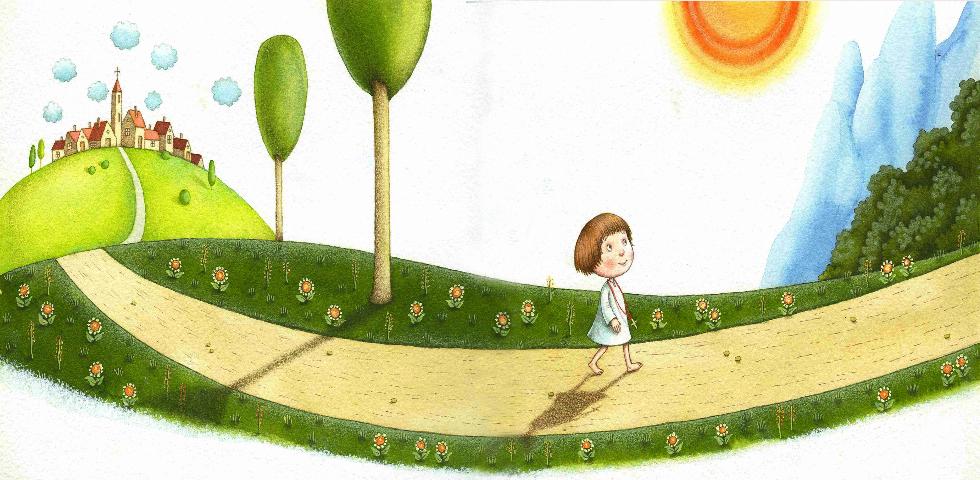 БЛАГОТВОРИТЕЛЬНЫЙ ПРОЕКТ

"ХОР МИНИНА-ДЕТЯМ"

" height="480" width="980" />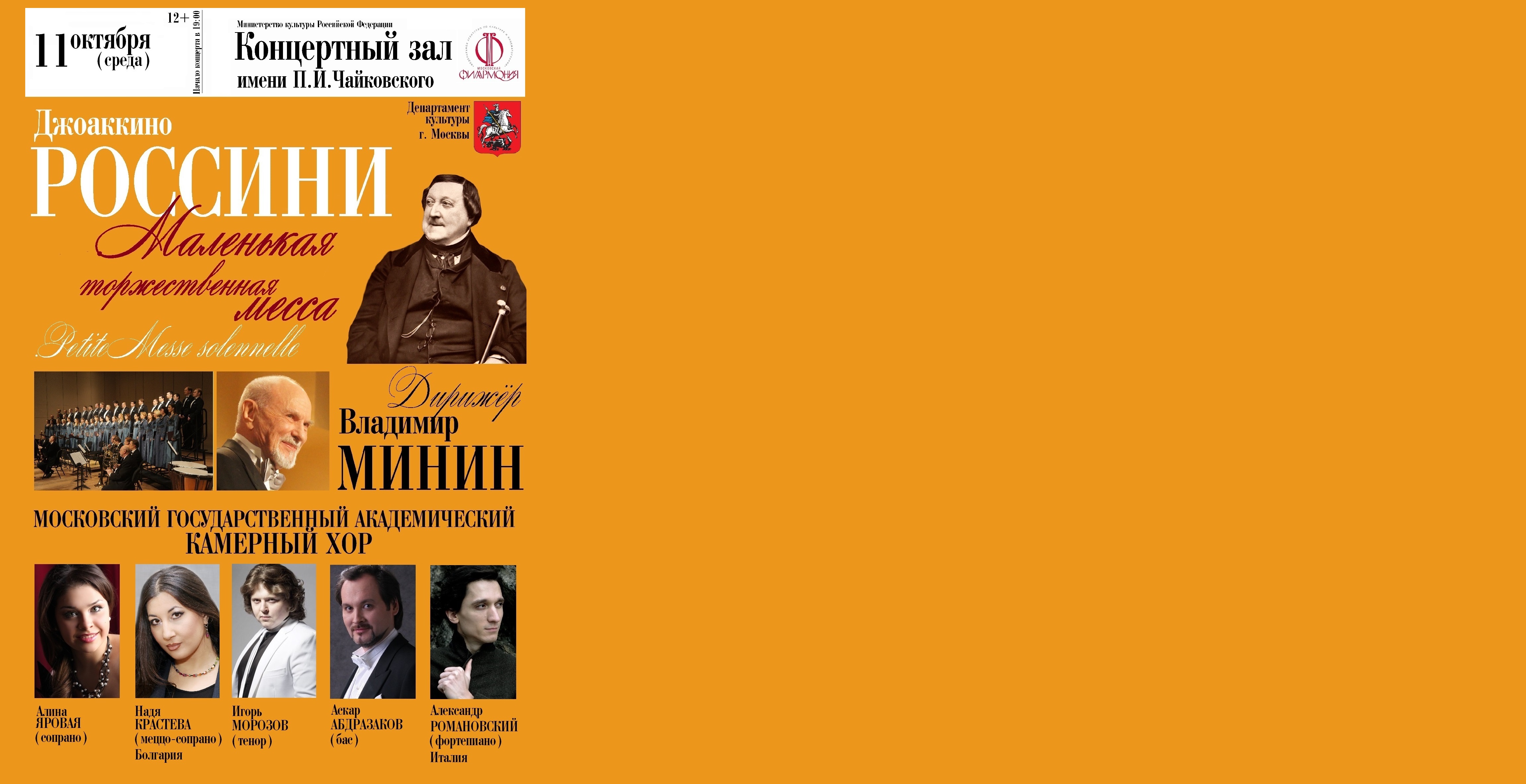 МАЛЕНЬКАЯ ТОРЖЕСТВЕННАЯ МЕССА

БИЛЕТЫ

" height="2364" width="4600" />

CONCERT SEASON 2017-2018


GIOACHINO ROSSINI




"PETITE MESSE SOLENELLE"

TICKETS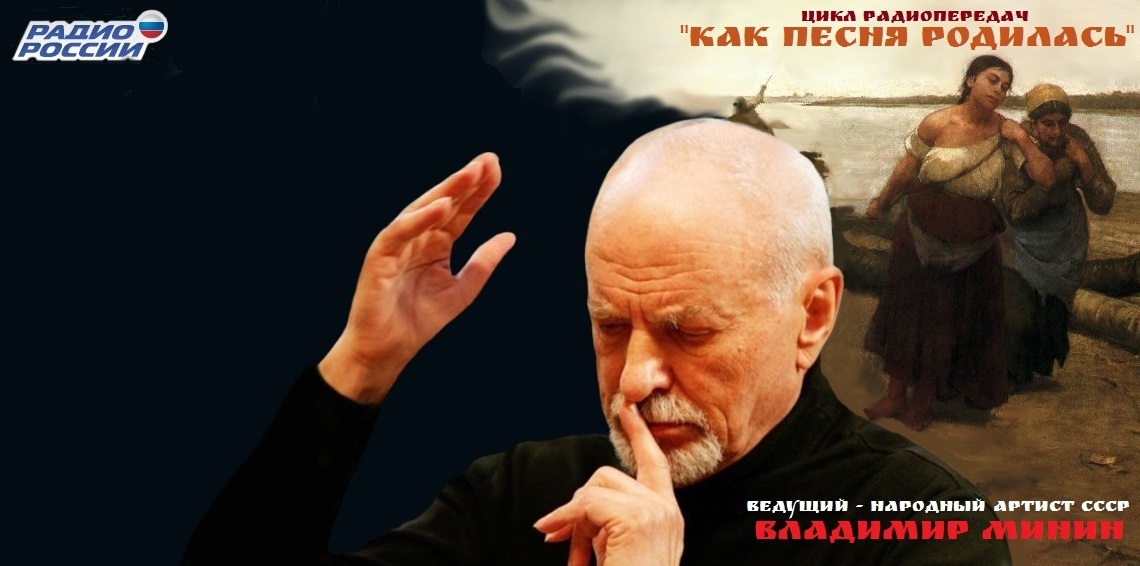 ЦИКЛ ПЕРЕДАЧ
"КАК
ПЕСНЯ
РОДИЛАСЬ"
НА РАДИО РОССИИ
" height="566" width="1140" />
Choir today
In the season 2015-2016 Moscow Chamber Choir several times performed one of the greatest works of Wolfgang Amadeus Mozart -
"Requiem"
(with the Moscow Chamber Orchestra Musica Viva). For the first time Austrian genius' famous work was made in Moscow by the Russian and Ukrainian artists - as soloists Vladimir Minin invited artists of the National Opera of Ukraine (Nikolai Shulyak, Sergei Kovnir, Dariya Knyazeva) and soloist of Bolshoi Theatre Alina Yarovaya.
In addition, the famous
"Petite Messe Solennelle"
by Gioacchino Rossini, was returned to the choir's repertoire filled with talented artists: the winner of the TV project "The Great Opera" Saltanat Akhmetova (soprano), soloist of the Bolshoi Theatre Agunda Kulaeva (mezzo-soprano) and Pavel Czerwinski ( bass), Aleksei Sayapin (tenor), Alexander Gindin (piano) and Marianne Vysotskaya (organ).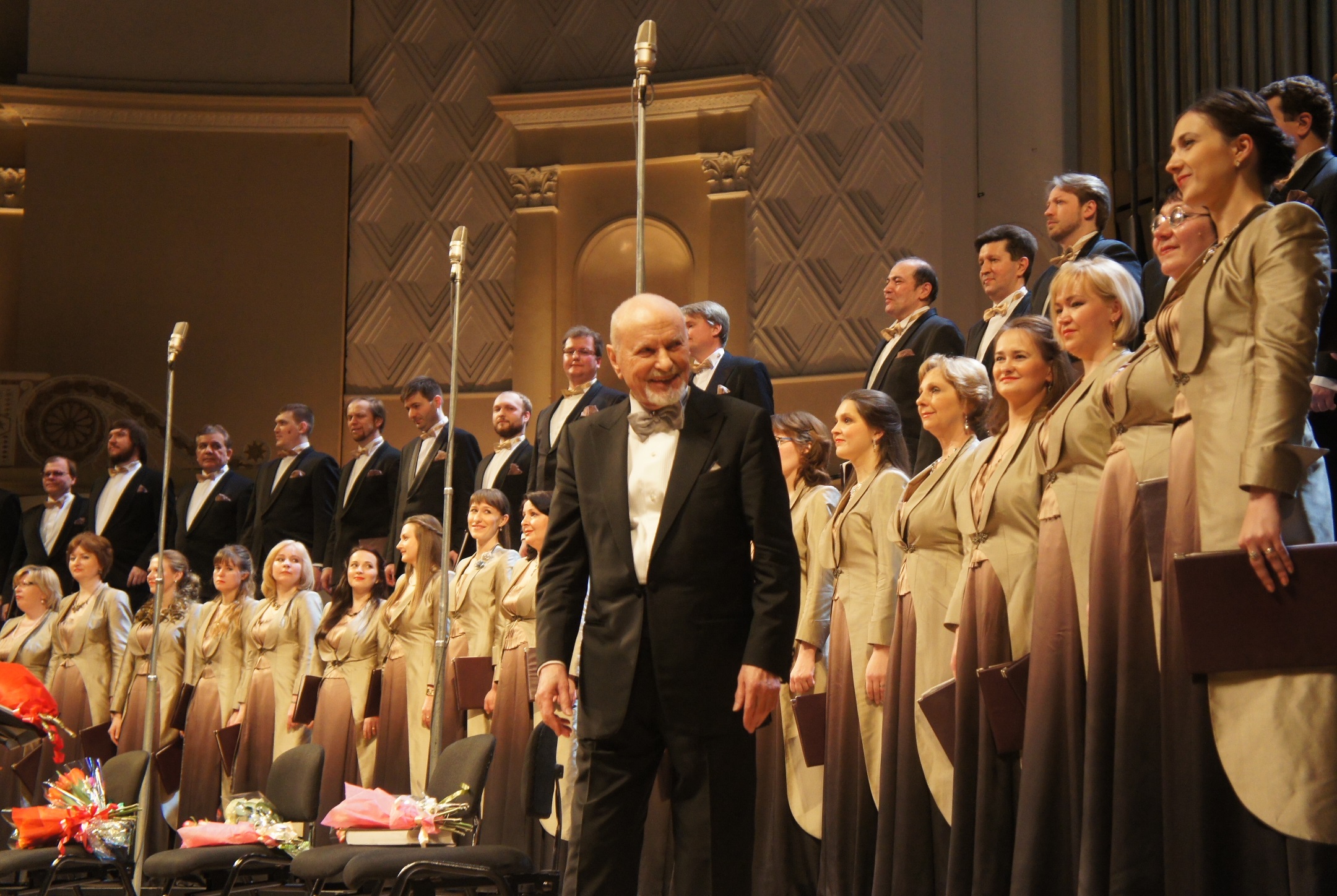 Minin's choir also returned to one more important work in its repertoire - the literary and musical composition
"Tell me - Is He devil or God?.."
, Created on the basis of the play "Gaft's dream retold by Viktyuk". This work became the main number in "Century-wolfhound that throws on my shoulders", in which were also performed "Ten choral poems on words of revolutionary poets" by D. Shostakovich (published in 2016 on CD) and "Adagio" by Samuel Barber arranged for choir.
March 10, 2016 on Channel premiere of the documentary
"Minin and Gaft"
in which the famous actor and famous choral conductor talk about their lives in the war and postwar years, the difficulties and the joys of creative way, with respect to faith and art. In January 2017 the picture was shown on the TV channel "Culture".
16 and 17 April 2016 at the Tchaikovsky Concert Hall and Philharmonic 2 there were the world premiere of Yuri Sherling's oratorio
"Exodus"
( "Exodus Triada"). In the performance of the work, based on the ancient biblical story, attended the State Academic Symphony Orchestra of Russia named E. F. Svetlanov, conductor Fyodor Lednyov, tenor Leonid Bomshteyn and film and theater actor Vladas Bagdonas (Lithuania).
Many of the songs included in the repertoire of the choir in the season 2015-2016 have been devoted to the 100th anniversary of outstanding Soviet and Russian composer, pianist, People's Artist of the USSR
Georgy Sviridov
. For Vladimir Minin and Moscow Chamber Choir this date is particularly important — for more than 30 years the two artists connected the friendship and co-creation.
"Moscow chamber choir was not only the first performer of many of my works and how the performer, but he was the first chorus, which is revealed to me the possibilities of this genre more than once in his art, I found inspiration!.."
, - the composer wrote. In early december Moscow Chamber Choir went on a concert tour dedicated to this date and visited three cities: Kemerovo, Tomsk and Seversk.
In January 2016 the Moscow Chamber Choir was the guest of honor at the closing ceremony of the Russian choir championship, and in mid-May went to a concert mini-tour, during which addressed the Russian Embassy in Poland, gave a concert in the Evangelical Church and participated in the International HHXV festival of church music
"Hajnowka-2016"
, took first place among the professional choirs. June 2 in the hall of the Ritz-Carlton, a solemn ceremony of awarding of the
Elena Obraztsova Foundation
, in which Vladimir Minin was awarded the prize "For the many years of service to the vocal art". In addition, the Maestro was awarded the title
"Honored worker of musical art"
, established in honor of the 30th anniversary of the founding of the International Union of Musicians.
In October, the team made in the Concert Hall of the Mariinsky Theatre, and then went to Tallinn, where he took part in the closing ceremony of the International Festival of Orthodox Sacred Music
"CREDO"
. The team also visited the two-day tour in Kostroma and Vologda, and took part in the charity event "Music Life Svyatoslav Belza." In 2016, the conductor of the choir became a talented musician Timothy Golberg, with whom he had conducted concerts of chamber music in the Club of the Physical Institute named after P. Lebedev, the School of Arts №11, St. Alexievslaya desert and Tchaikovsky Concert Hall, where sounded Heitor Villa-Lobos'
"Brazilian Bachiana №9"
for choir a cappella and
"Creole Mass"
by the Argentinean composer Ariel Ramirez, accompanied by a jazz band Oleg Butman.
In case of the
"Minin's Choir for children"
project team performed regularly with free concerts, children's schools of arts of Moscow, children's music and secondary schools, centers of additional education, health care institutions. In addition, a recorded CD
"Minin's Choir for children: Songs from cartoons and musical fairy tales"
. Published edition of 1000 pieces, this CD will be sent by the Russian children's homes, hospitals, orphanages and boarding schools.
April 27 at the Concert Hall of the Tchaikovsky will take a
big anniversary concert
dedicated to the 45th anniversary of the choir.
Thank you for your attention and support! See you at our concerts!
ARCHIVE
In the season 2013-2014 Choir brilliantly acted on tour in Japan (October 2013) and Lithuania (January 2014), collective had great success in Ural and Siberia (December 2013).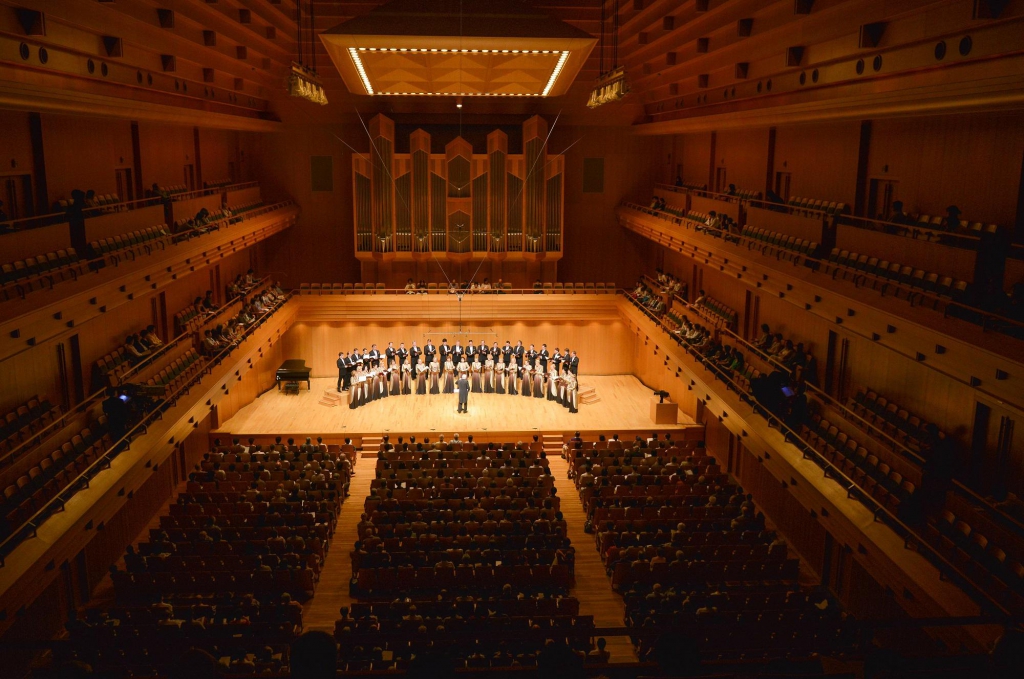 In January 16, 2014 there was a "Russian heart" concert dedicated to the 85th anniversary of Vladimir Minin. Maestro was celebrated by Elena Obraztsova (she was leading an anniversary concert), Iosif Kobzon, Dinara Alieva, Yulia Mennibaeva, Alexei Utkin, Alexander Gindin, Vyacheslav Gryaznov, Mikhail Gubsky; Chamber Orchestra "Moscow Virtuosi", the children's choir "Spring"; Actor Valentin Gaft.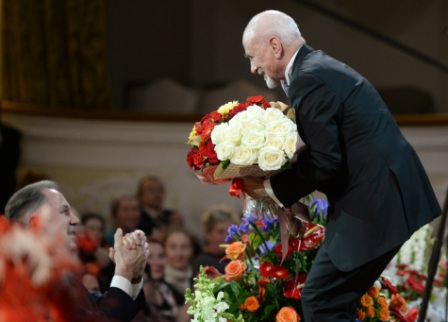 The audience enthusiastically took J. Massnet's oratorio "Mary Magdalene", A. Dargomyzhsky's opera "Mermaid", H. Villa-Lobos' Brazil Bachiana №5, J. S. Bach's Mass in B Minor, H. Berlioz's Funeral and Triumphal Symphony, G. Kancheli's "Amao Omi "("War is meaningless") and other works. In this season Choir also presented Russian premieres of M. Ravel's "Bolero" (I. Zaborova's adaptation for choir and instrumental ensemble), C. Jeninks' mass "Armed man" and A. Ramirez's "Creole Mass".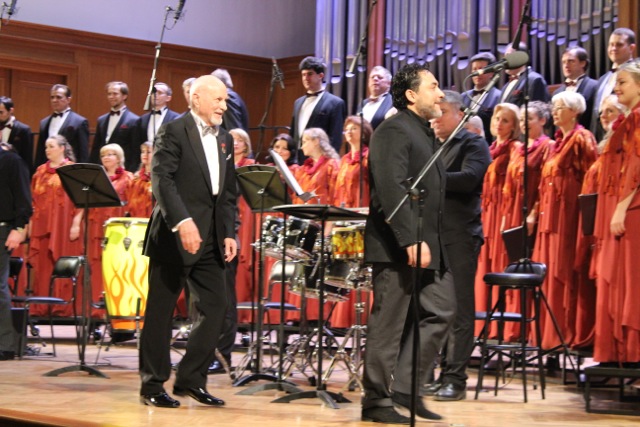 Season 2014-2015 become a new landmark stage in the life of the Moscow Chamber Choir - it was the fifth generation of talented artists! For just a month and a half Vladimir Minin managed to subtly and precisely - as soon as he is able – to put them into a palette of Choir.
Updated team brilliantly performed at the "Moscow Cantata" festival (September 2014), in the Children's Art School №11, made a concert at Kulikovo Field (Tula Region), took part in the V All-Russian music festival named after D . Shostakovich (Kurgan).
In October 2014 there was a Russian premiere of G. Gershwin's "Porgy and Bess" - featuring opera stars from the USA and Great Britain, This work was performed in the Tchaikovsky Concert Hall accompanied by the Russian State Academic Symphony Orchestra named after E. Svetlanov (in Ekaterinburg and Samara - accompanied by Ural Philharmonic Orchestra).
Season also marks with S. Rakhmaninov's "Bells" (with Russian National Orchestra, conductor - Mikhail Pletnev), H. Purcell's "Funeral Music for Queen Mary", G. Sviridov's "Return of the Soldier" and "Honest Poverty" (from the cycle on poems by Robert Burns), S. Barber's Adagio from String Quartet №1.
Final concert of the season was in April 6, 2015 - Moscow Chamber Choir surprised the audience by performing of D. Shostakovich's "Ten Poems on the words of revolutionary poets".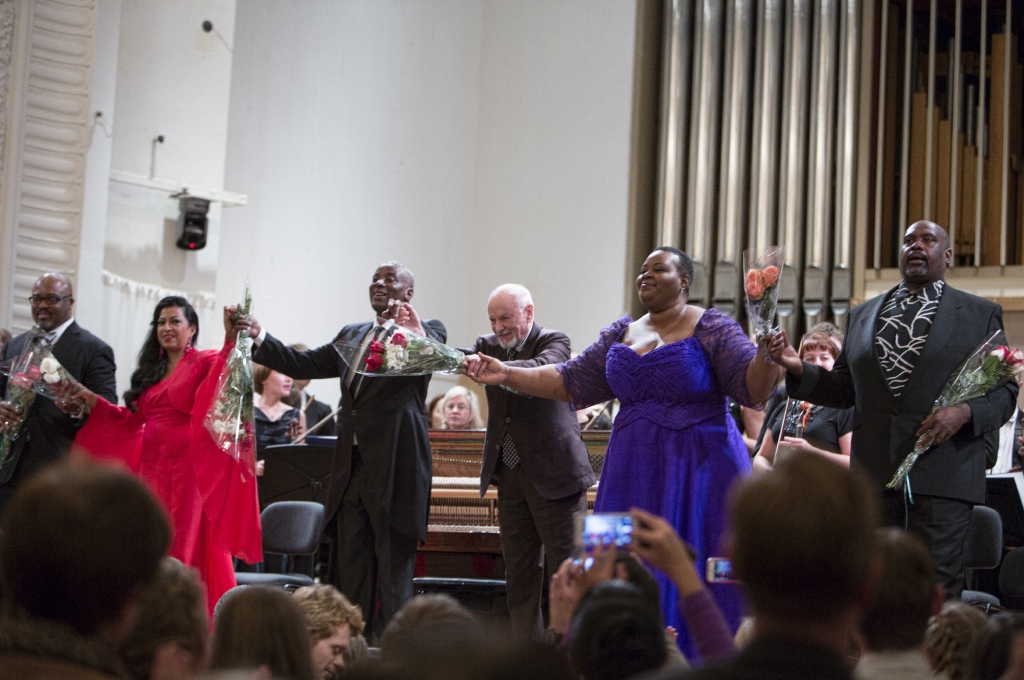 Subscription concerts was participated by world-class opera stars: Indira Mayan (soprano, USA), Angela Renee Simpson (mezzo-soprano, USA), Ronald Summ (tenor, UK), Kevin Short (bass, USA), Cesar Gutierrez (tenor Colombia); soloists of the Bolshoi Theatre Mikhail Kazakov (bass), Paul Chervinskiy (bass), Maxim Paster (tenor) and Alina Yarovaya (soprano).
Collective successfully performed in Ryazan, Samara, Rostov-on-Don, Labinsk, Krasnodar, Syktyvkar, Dubna and Chelyabinsk. Choir performed C. Orff's "Carmina Burana" in Crocus City Hall and G. Verdi's "Requiem" at the Great Hall of the Moscow Conservatory.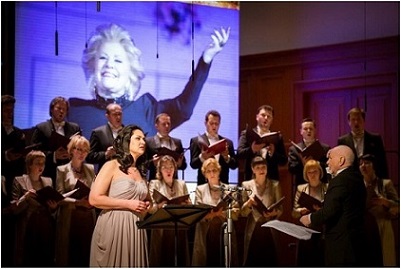 The highlight in the Moscow cultural life was a literary and musical composition of Vladimir Minin and Valentin Gaft called "Tell me, is He devil or God? .." (with music of S. Prokofiev, S. Rachmaninoff, D. Shostakovich, G. Kancheli, I. Dunayevsky and A. Kastalsky).
The Concert Hall of the Pavel Slobodkin Center sounded with a unique concert program "Vladimir Minin says". Maestro's story about the choir - in church ceremonies, social life and on the concert stage – was "illustrated" by the works of his team.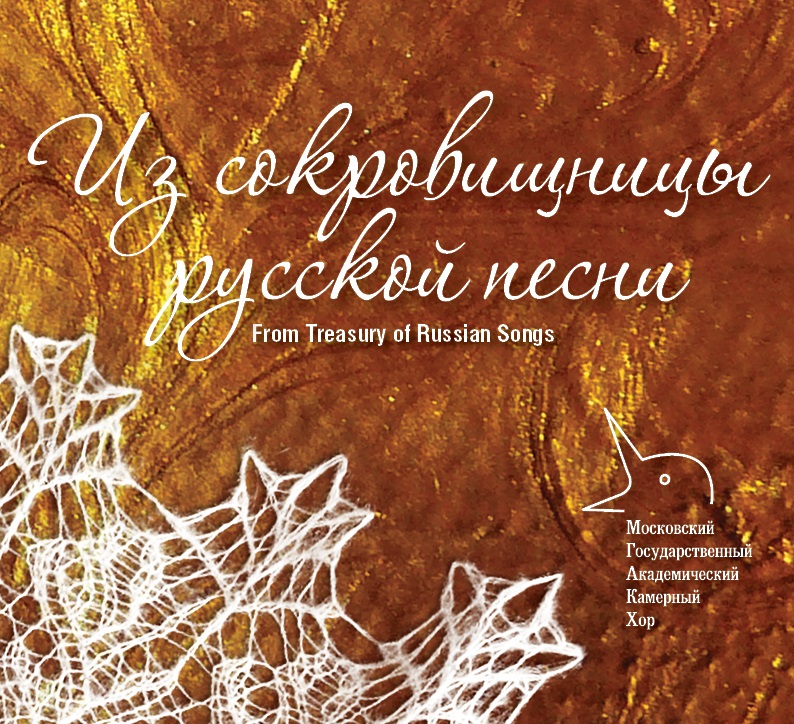 In winter 2014 Choir recorded CD "Treasury of Russian songs", and in summer 2015 – D. Shostakovich's "Ten Poems on the words of revolutionary poets".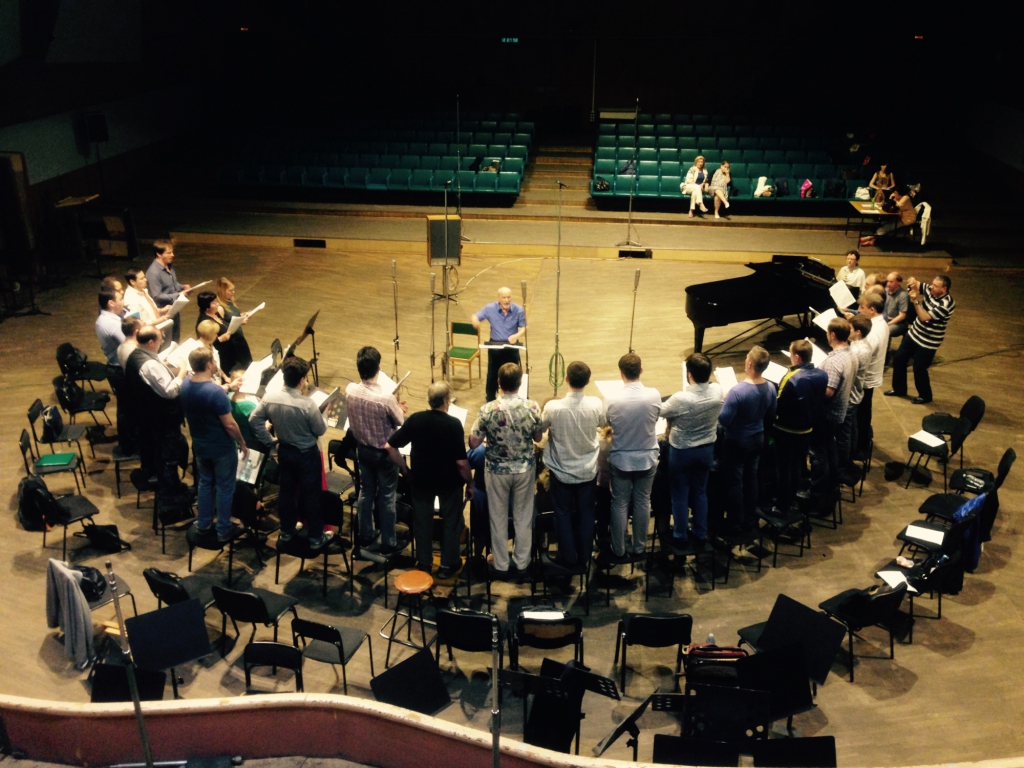 In April 28 Chorus performed in the Great Hall of the Moscow Conservatory in a concert dedicated to Elena Obraztsova. There were performed S. Barber's Adagio from String Quartet №1 and "Agnus Dei" from G. Rossini's "Petite mass solenelle".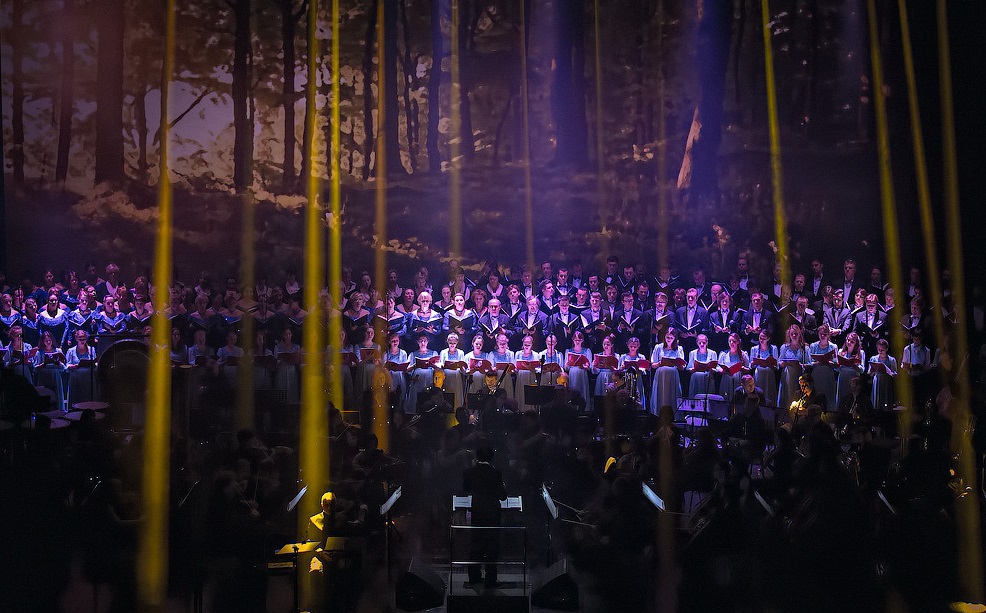 In May 9, 2015 Moscow Chamber Choir took part in the concert on Red Square dedicated to the 70th anniversary of the Great Victory. Minin's Choir was the first collective to perform in the concert hall "Philharmonie-2", team also took part in a concert dedicated to the Day of Slavic Writing and Culture and made acts in case of "Minin's Choir for Children" project.
Concert Season 2014-2015 is ended and we are already preparing for the next, where will be a lot of premieres, rarely performed compositions, favorite works of Russian and foreign authors.