Minin's Choir will be the special guest at the Russian Choir Championship's closing ceremony
22.01.2016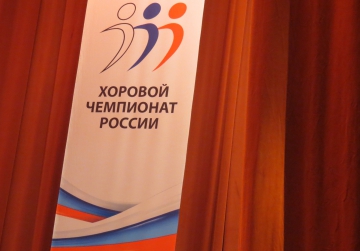 28 and 29 January 2016, at the Concert Hall of the hotel "Kosmos" (Prospect Mira, d. 150) there will be the final of Russian Choir Championship.

Massive competition held throughout 2015 in all nine federal districts. Participation in the qualifying stages attended by about 100 teams, the best of which got the right to represent their region in the final stage of the Championship.

January 28, participants will compete in several categories (children, youth mixed, mixed adult, female, pop, jazz and folk choirs). After the performances will be held awarding ceremony.

January 29 will be held closing ceremony of the Championship, in which the act ensemble of soloists of the Moscow Chamber Choir conducted by People's Artist of the USSR Vladimir Minin. The event will continue the performance of the Consolidated choir, composed of representatives of the groups taking part in the Championship.

For the participants, teachers and heads of teams workshops and round tables will be held, which will hold prominent figures of choral art. Entrance for spectators - free.