Maestro's biography & photos
Creator, artistic director and chief conductor of the Moscow State Academic Chamber Choir (from 1972 to 2019)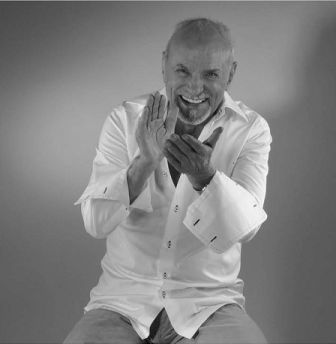 Vladimir Minin was Born on January 10, 1929, in Leningrad.
In 1945 he graduated from the Moscow Choral School.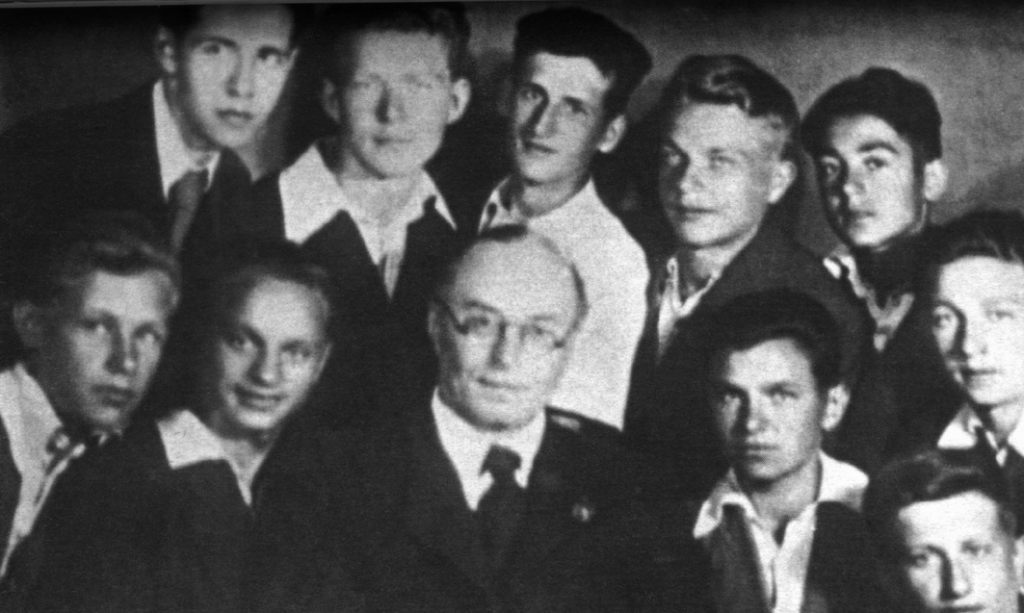 In 1949 Vladimir Minin received from invitation from his teacher A. V. Sveshnikov's to work at the State Choir of the USSR.
In 1950 he graduated from the conducting and choral faculty, and in 1957 - post-graduate of the Moscow Conservatory.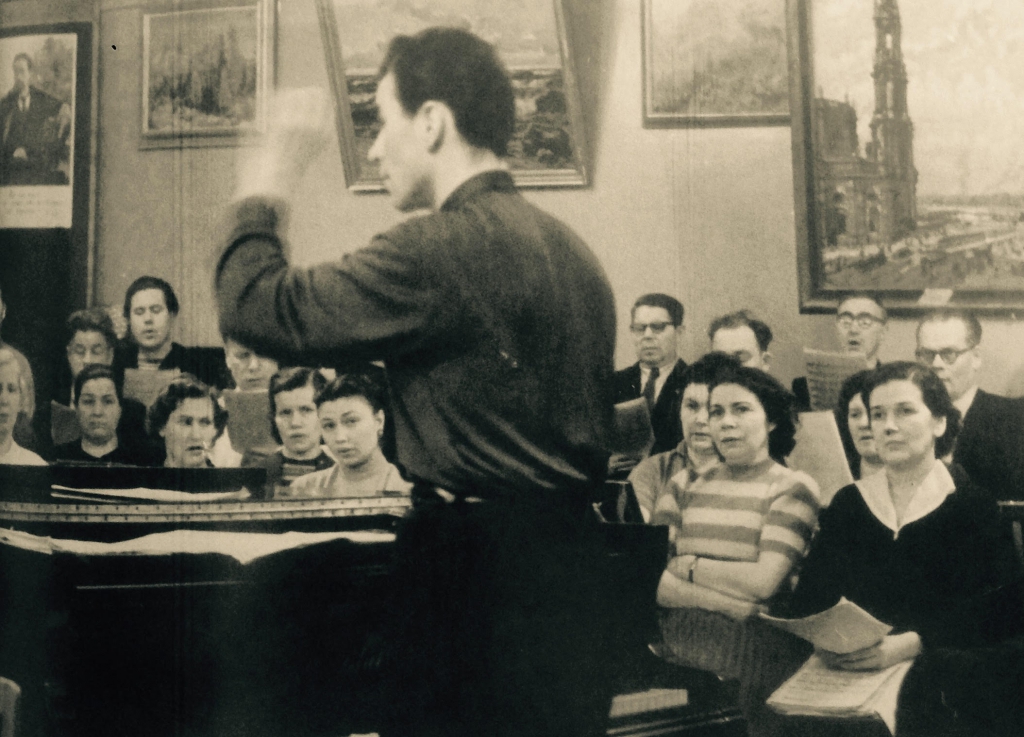 In 1951 V. N. Minin became the artistic director and principal conductor of Song and Dance Ensemble of the Northern Group of the Soviet Army in Poland.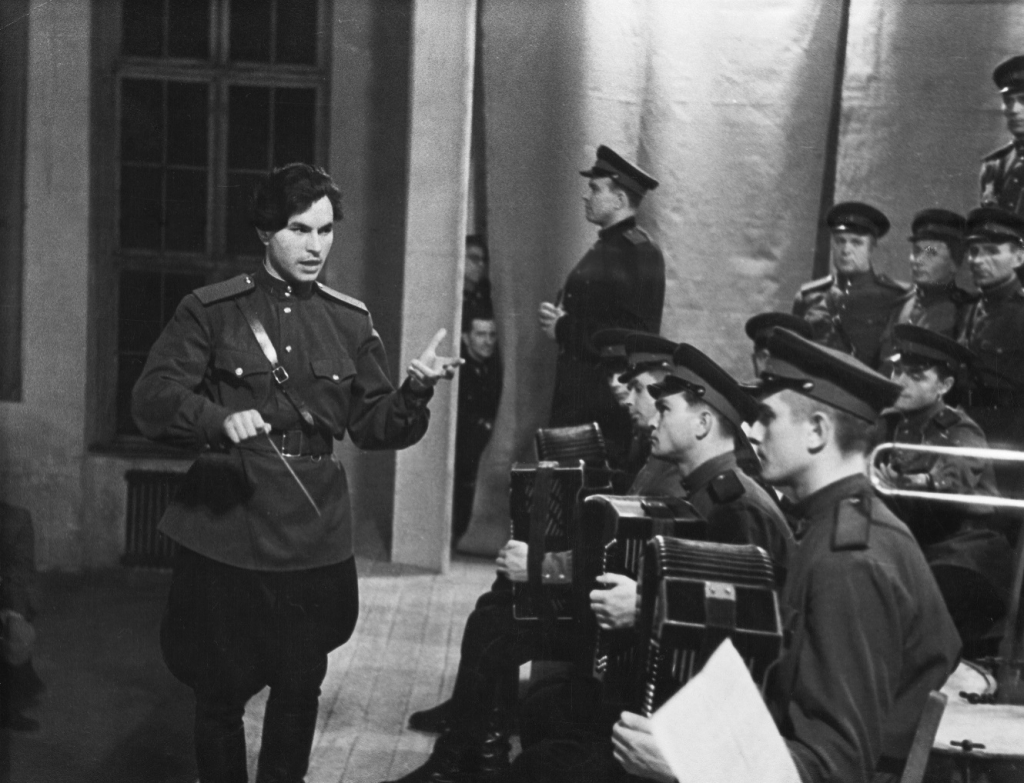 In 1958 Maestro headed the State Honored Chapel of Moldova "Doina" for the successful management of which has received in 1961 the title of Honored Artist of the Moldavian SSR.
In 1965 he became the artistic director and chief conductor of the Leningrad Academic Russian Capella named after M. I. Glinka. In 1971 he headed the Gnessin State Music and Pedagogical Institute (today - the Gnessin Russian Academy of Music). In September of 1971 Vladimir Minin created Chamber Choir and became its artistic director and principal conductor. The first concert took place on the team April 23, 1972.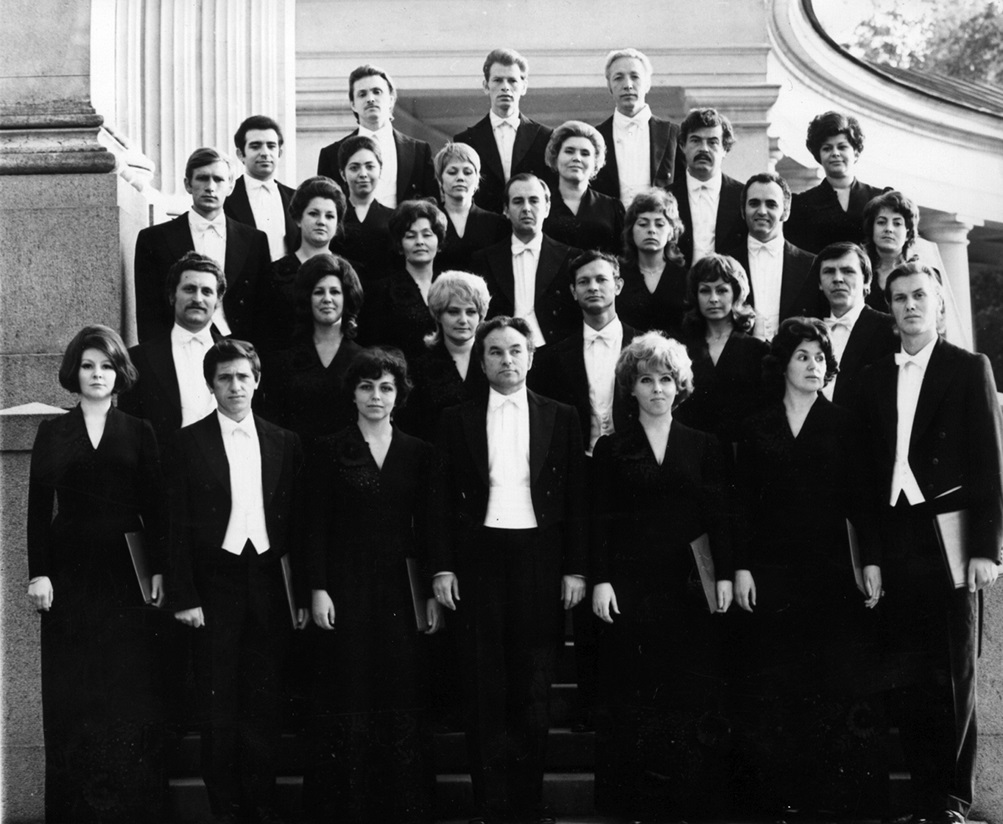 Two years later, in 1974, Choir has received professional status and went on his first tour abroad. In the same year "Melodiya" record company released the first Choir's LP.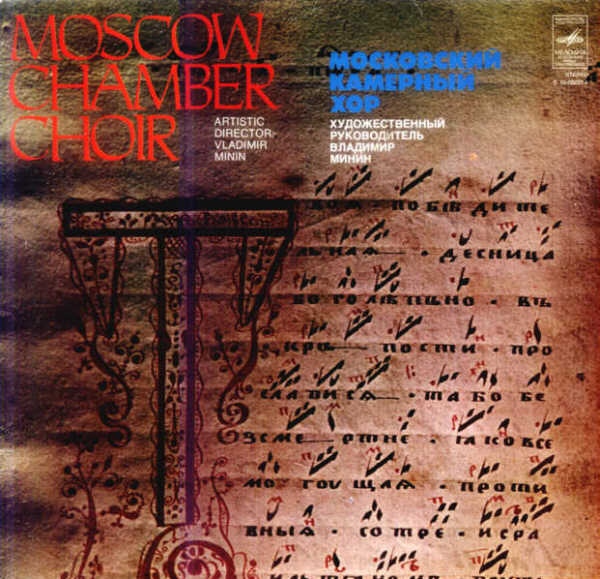 In the middle of 1970s repertoire was lined up with innovative works of contemporary composers, interpretations of Russian folk music, songs by Soviet composers and works of major Western European classical forms. At this time, the team has received international acclaim and has toured all over the world. In 1978, Vladimir Minin was awarded the title of People's Artist of the RSFSR. In the same year he became a professor GSMPI.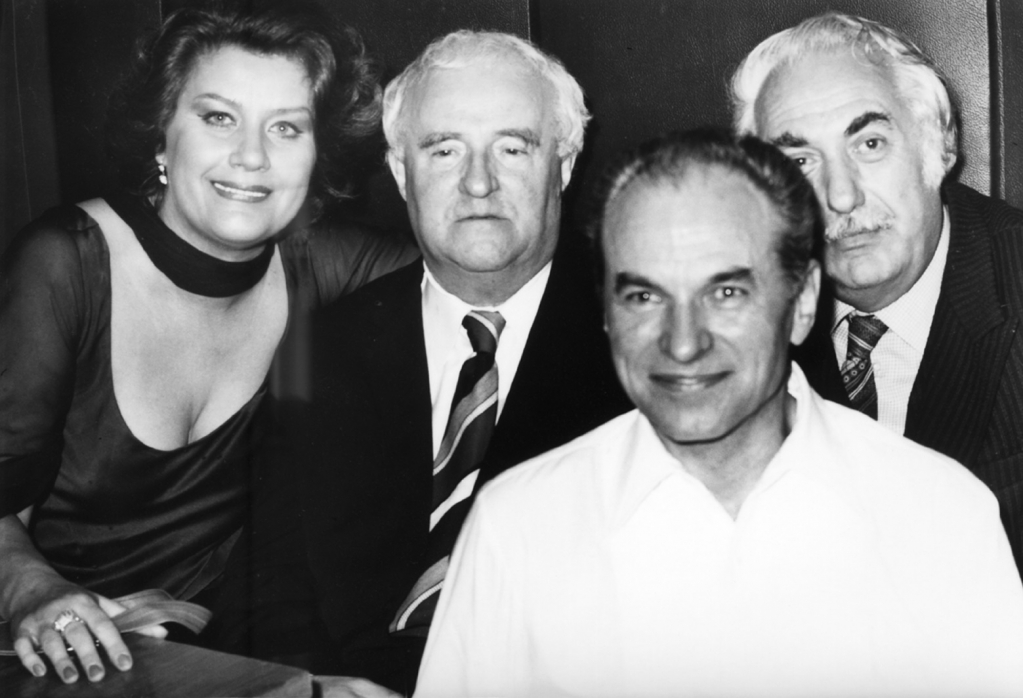 In 1982 Moscow Chamber Choir won first prize at the All-Russian review of professional academic choirs in Moscow and Vladimir Minin received the State Prize of the USSR. In 1986 collective won the First World Congress of choral music groups in Vienna. In 1988 V. N. Minin was awarded by the People's Artist of the USSR title.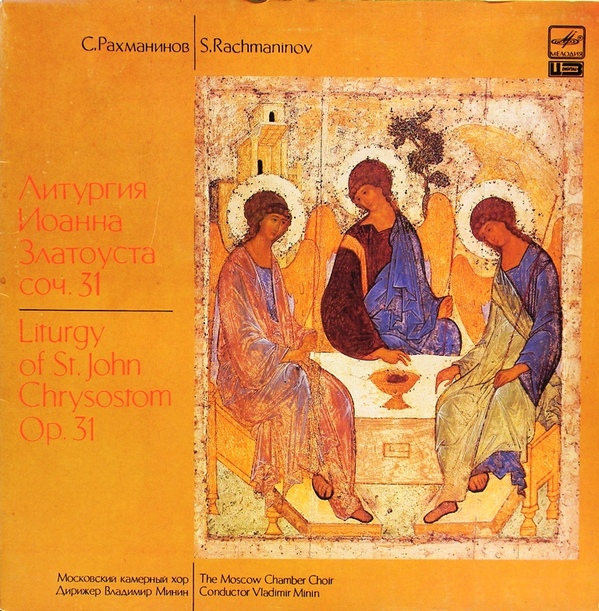 Maestro was one of the first Russian musicians who included "not recommended for performance" in the Soviet Union religious choral works by S. Rachmaninov, P. I. Tchaikovsky, A. Gretchaninov, P. Chesnokov, S. Taneyev and other Russian composers to Choir's repertoire. In 1997 Patriarch of Moscow and All Russia Alexy II awarded the Order of St. Vladimir Minin Grand Prince Vladimir Equal to the Apostles for the revival of church music.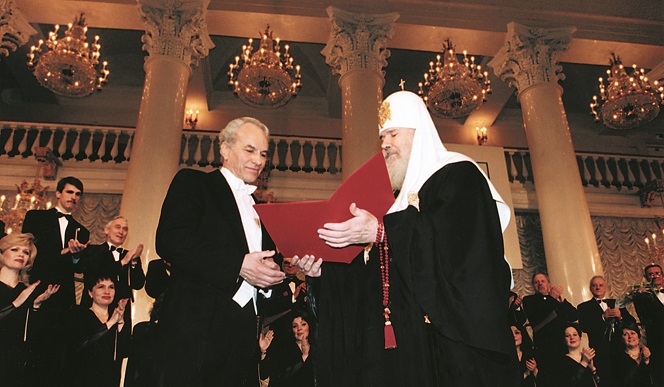 V. N. Minin is Officer of the Order "For Services to the Fatherland" III and IV degree (2004 and 1997), Order of Moscow Prince Daniel (2004), Order of Merit (2008), Order of "Glory and Honor" III degree (2012). Order of Friendship (2014); winner of the "Triumph" (2009) and the International Prize of St. Andrew "Faith and Loyalty" (2012).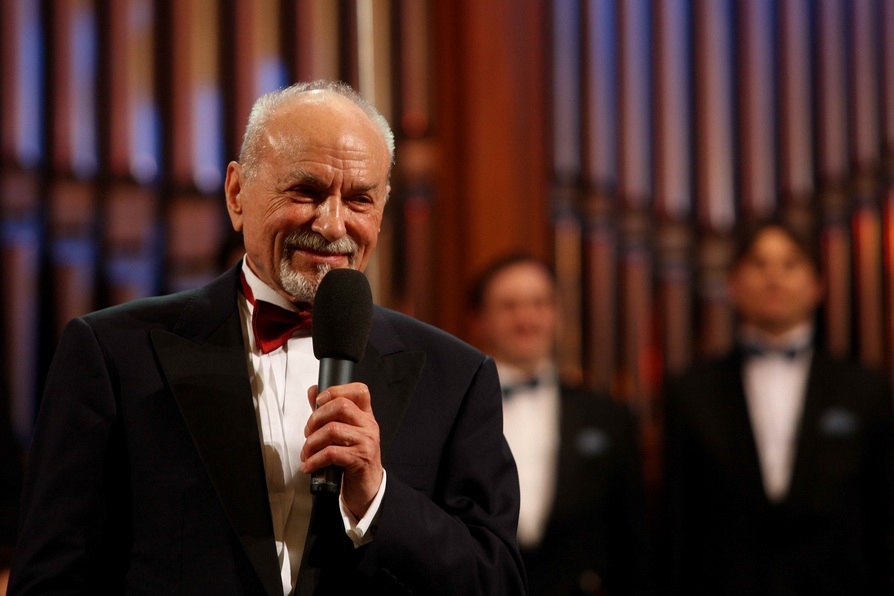 On Maestro's 80th anniversary TV channel "Culture" released the film "Vladimir Minin. From the First Person" (2009) and on the 85th anniversary - "Vladimir Minin. Monologue in four parts" film (2014). In 2010 Maestro published a book "Solo for conductor" with "Vladimir Minin. The Miracle Worker" DVD, which contains a unique record of the life of Choir and Maestro. In 2014 Minin was elected as Chairman of the Moscow branch of the Russian Choral Society.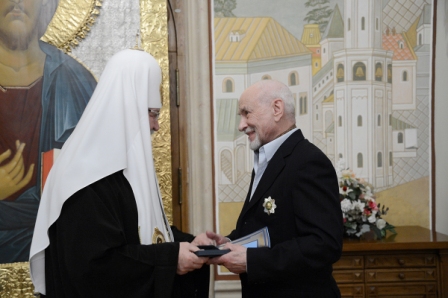 Vladimir Minin was devoted by the outstanding works of contemporary composers like Georgy Sviridov ("Night Clouds"), Valery Gavrilin ("Chimes"), Rodion Shchedrin ("The Sealed Angel"), Vladimir Dashkevich ("Seven lightnings of Apocalypse" ). Gia Kancheli entrusted him to perform the Russian premieres of "Little Imber" (2004), "Amao Omi" (2007) and DIXI (2008).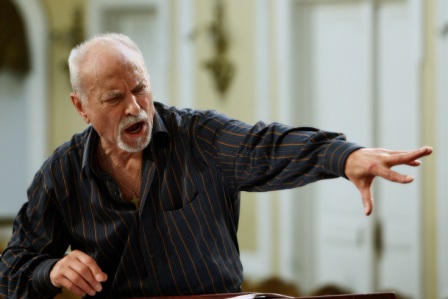 In Moscow Chamber Choir Vladimir Minin was able to realize the dream of a choir as a unique ensemble of soloists and bright individuals. Serve with the team are honored outstanding conductors, musicians and singers. Choral performance of the national anthem of the Russian Federation a cappella at the closing ceremony of the Winter Olympics in Vancouver (2010) listened to more than half a billion people. In the book "Solo for conductor" Minin wrote: "Over the years, time is running faster, but the work and creativity of its slow run". Maestro's life is a unique example of creative longevity.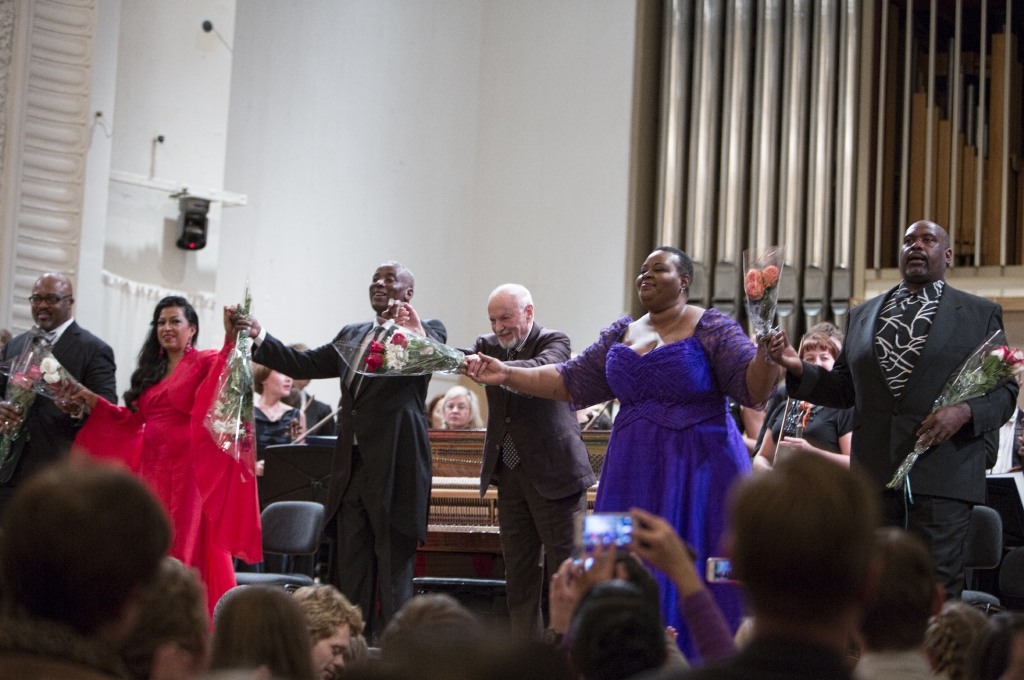 Bernstein's "West Side Story" and "Wonderful Town", D. Shostakovich's "Ten Poems on the words of revolutionary poets", H. Purcell's "Funeral Music for Queen Mary", A. Ramirez's "Creole Mass", G. Gershwin's "Porgy and Bess...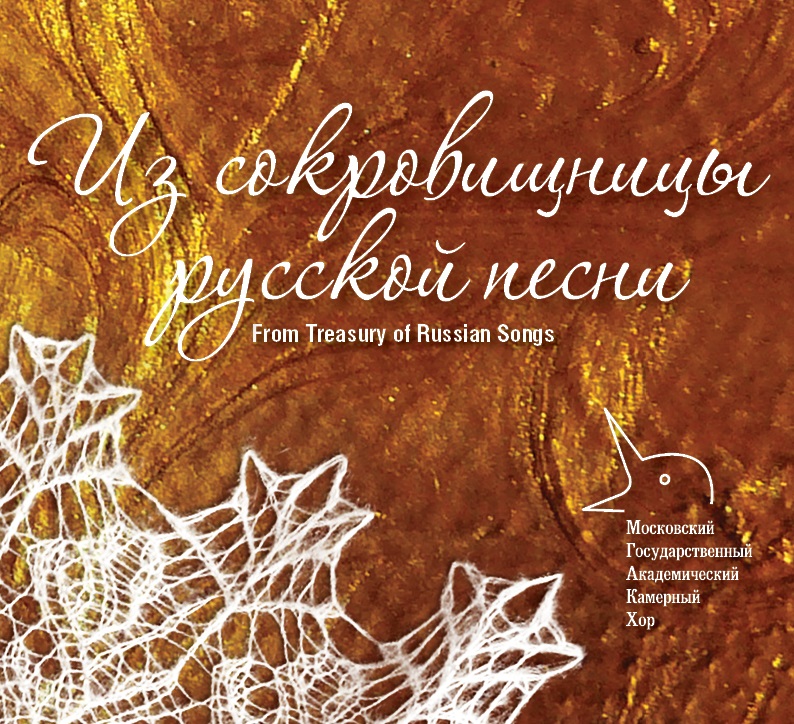 In December 2014 Chorus recorded a CD "From treasury of Russian song", in June 2015 - "Ten Poems on the words of revolutionary poets".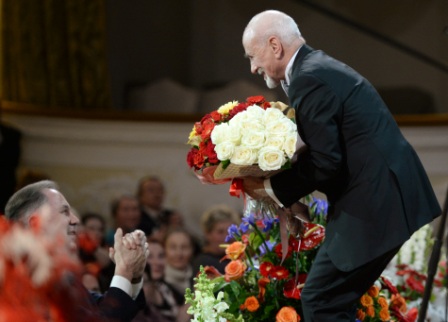 Quotes from "SOLO FOR CONDUCTOR" book:
"Any art is like a burning candle... something that burns in you. It's not for the profession, but for those who come to listen to you".
"Intonation of sense" became a major in my performance practice".
"Real music is like an iceberg: a poor performer hears only 1/8 part of it - that lies on the surface - and good - the other 7/8, which are hidden under the water".
"Singing choir is a unified feeling going through the heart of each artist".
"I am absolutely happy, because I have the opportunity to realize my artistic intentions".
Quotes about Maestro:
"Moscow Chamber Choir was not the first performer of many of my works (and what a performer!), but it was the first collective that opened my possibilities of the genre. Many times I founded inspiration in this art... Of course, the primary merit is their shepherd - Vladimir Nikolaevich Minin - a very talented man, a great, true artist, who knows how to light up himself and the others. It is a rare gift! "
Georgy Sviridov
"Minin is not only a brilliant choirmaster, who owns the secret of the human voice, the virtuoso conductor, able to achieve a perfect ensemble, but, and this is important - a true artist, the biggest and at the same time thoroughly conscious of proportionality proportions topical and most enduring in complex choral scores of both classical and contemporary music ... Minin never come into conflict with the nature of a piece of music, wherever it was created. Just as a plant, that it should not have died, to take a piece of land maternal and Minin takes work, not shaking off the soil has to be fed with its culture and tradition, and "transplant" it on Russian soil, a fertile rain of Russian Choral School. And then the music of Vivaldi, Mozart and Rossini is not only a phenomenon of our lives, but the phenomenon itself, because of its originality, becoming a driving force in the world of art".
Valery Gavrilin
"Our collaboration with Maestro began so long ago... Seems that it has always been. More luck is to sing with the master of his craft and a great musician. Vladimir Nikolaevich has extraordinary power and subtle nuances of the soul. He is intelligent, demanding and infinitely talented. He serves his land and protects Russian traditions".
Elena Obraztsova
"Vladimir Nikolaevich is a man of outstanding culture, he is universal and encyclopedic educated. Minin's musical thought perfectly adequate musical form that he gives to the executable. He is never the same in conducting, and thus for the choir no surprises in the pauses, in expansion phrases. Artists instantly perceive and react, they are united with a common breath. "
Vladimir Dashkevich
"The great musician, great worker, educator and creator of the miracle, he ruthlessly demanding - and above all to itself. Enthusiastically perceiving the creative results of Vladimir Nikolayevich, we do not always see the severity of his daily struggle for perfection. Minin's rehearsals are hard, but how easy joyfully and fascinating it happens in the concert..."
Saulius Sondeckis (Lithuania)