VLADIMIR MEDINSKY AWARDED EDUARD ARTEMYEV
24.09.2018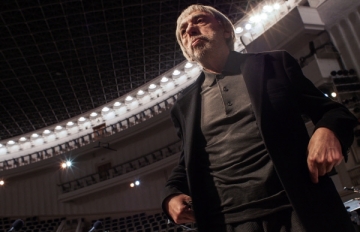 Vladimir Medinsky awarded the composer Eduard Artemyev with the Order of Alexander Nevsky.

This national award is also given for "high results in strengthening the international authority of Russia and cultural development." 5 years ago, the People's Artist of Russia also received the Order for Merit to the Fatherland of the IV degree.

It will be recalled that premiere of the new work by Eduard Artemyev - "Nine Steps to Transformation" will take place on October 13 in the Tchaikovsky concert hall." The composition is dedicated to the artistic director and chief conductor of the Moscow State Academic Chamber Choir Vladimir Minin and will be performed by his artists.

The orchestra of cinematography under the direction of Sergei Skripka, rock band and soloist of the Bolshoi Theater - Veronika Dzhioeva will also take part in the performance.